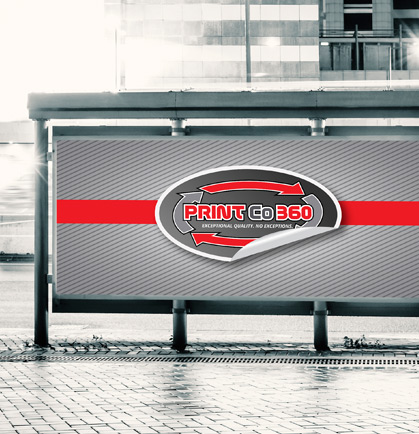 BANNERS
The key to marketing with a vinyl banner for your business is making sure that your message is effective.
The biggest mistake we've seen on vinyl banners is attempting to include too much information. Your banner has only about five seconds to get your message across.
Imagine if your banner engages 1,000 new clients. If by spending a little time with PrintCo360's marketing team, we could make your banner only 10% more effective, your business has reached 100 more people you can call clients.
PrintCo360 will help you identify your customer's primary problem and promote your service(s) as the solution with a well-crafted message for your vinyl or mesh banner.
Your banner must show two important things to prospective clients:
You understand their problem

You will provide a solution